Ready to let your dreams fly? Check out the Rise Lantern Festival near Las Vegas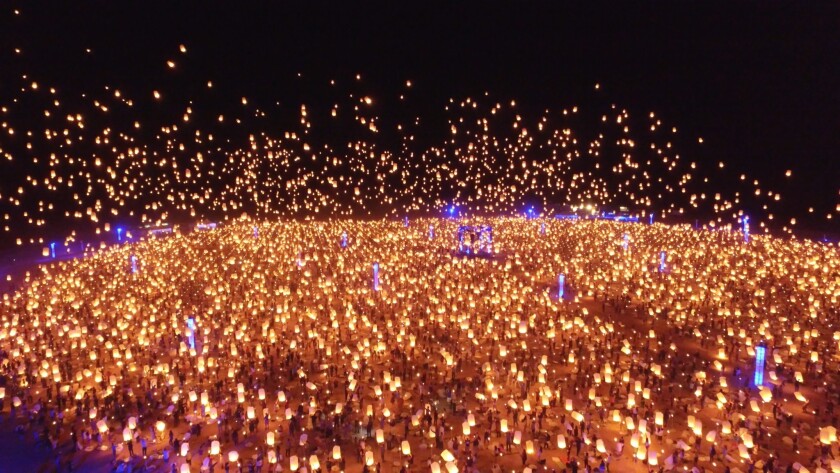 If you've ever wanted to stand in a field of dreams — in the form of thousands of flame-illuminated lanterns in the sky — now's your chance. Organizers of the Rise Lantern Festival north of Las Vegas encourage people to share "a prayer, a dream or a resolution" before sending their lanterns aloft at an event next month in the desert.
As many as 20,000 people are expected to attend the festival that's in its third year. It takes place Oct. 7 to 8 on the Moapa River Reservation about 40 miles north of the Las Vegas Strip.
Promoters say the event brings light to the darkness — in the desert sky and in people's lives. According to a news release, the festival gives participants "the opportunity to experience the collective elevation of peoples' hopes, dreams, resolutions, goals and desires."
Gates open at 3 p.m. each day, with live music from 4 to 8 p.m. along with food, beer and wine for sale. Lanterns will be launched starting at 8 p.m. followed by a fireworks display at 10:15 p.m.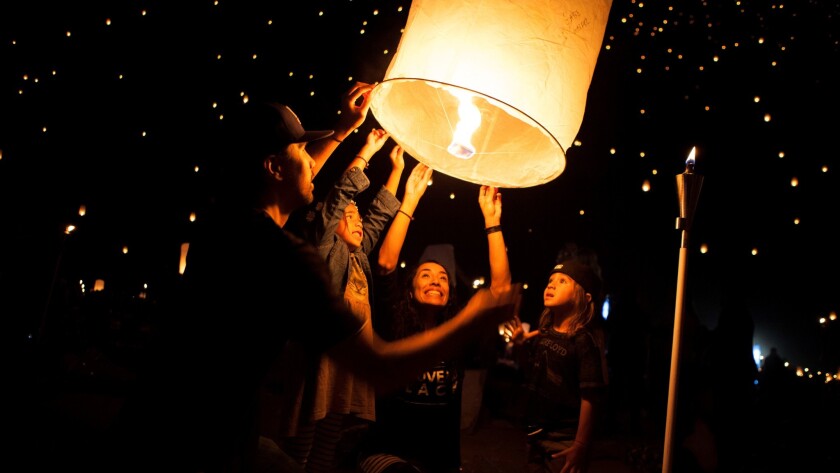 The 2016 festival appears headed for a sellout, despite the addition of a second lantern-launching evening.
Tickets for Oct. 8 are already sold out; some tickets remain for Oct. 7. They cost $109 for adults and $69 for kids. Each ticket comes with two lanterns and a marker for writing personal messages. The paper lanterns are propelled by hot air, and they're biodegradable.
Parking costs an additional $25. Shuttle transportation from and to the Strip is $39 per person.
Info: Rise Lantern Festival
ALSO
'Endless Summer' at 50: Create your own surf adventure at posh Nicaragua resort
Free entry to national parks and forests on National Public Lands Day (Sept. 24)
Want better mileage from your frequent-flier program? Look to foreign airlines
Mexican Independence Day in Las Vegas: 6 great places to party
---