10 Fotos
Declaran a California "libre de sequía"
Wet Winter Weather Brings 'Super Bloom' Of Wildflowers To California
Cars travel on I-15 as a super bloom of wild poppies blankets the hills of Walker Canyon near Lake Elsinore, California.
(Mario Tama / Getty Images)
Alcatraz Island Tunnels
Alcatraz Island is seen in San Francisco. Archaeologists have confirmed a long-time suspicion of historians: the famed Alcatraz prison was built over a Civil War-era military fortification. SFGate reports researchers have found a series of buildings and tunnels under the prison yard of Alcatraz Federal Penitentiary, which once held Al Capone. (AP Photo/Eric Risberg)
()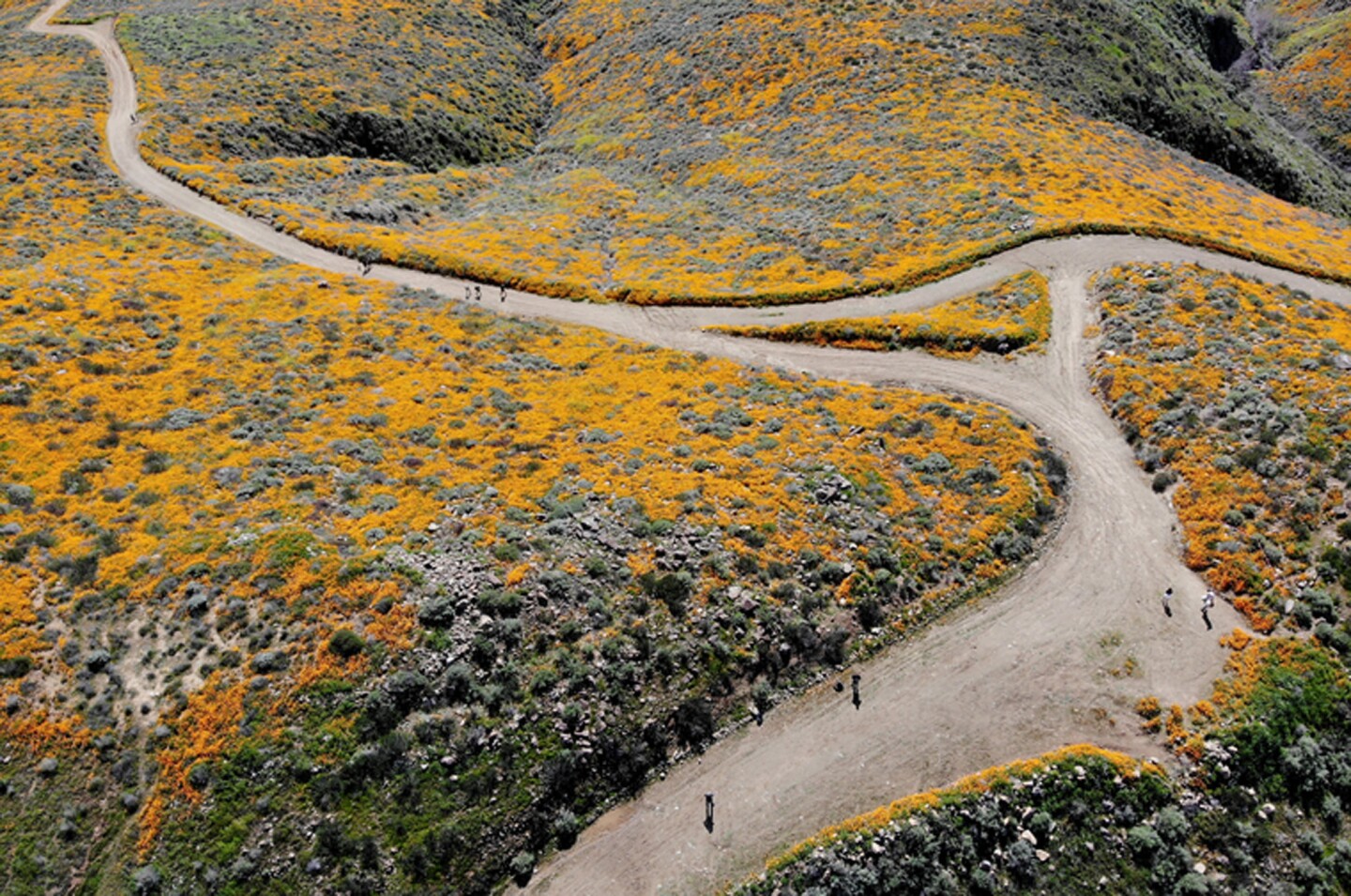 Wet Winter Weather Brings 'Super Bloom' Of Wildflowers To California
An aerial view of a super bloom of wild poppies blanketing the hills of Walker Canyon near Lake Elsinore, California. Heavier than normal winter rains in California have caused a super bloom of wildflowers in various locales of the state. (Photo by Mario Tama/Getty Images)
()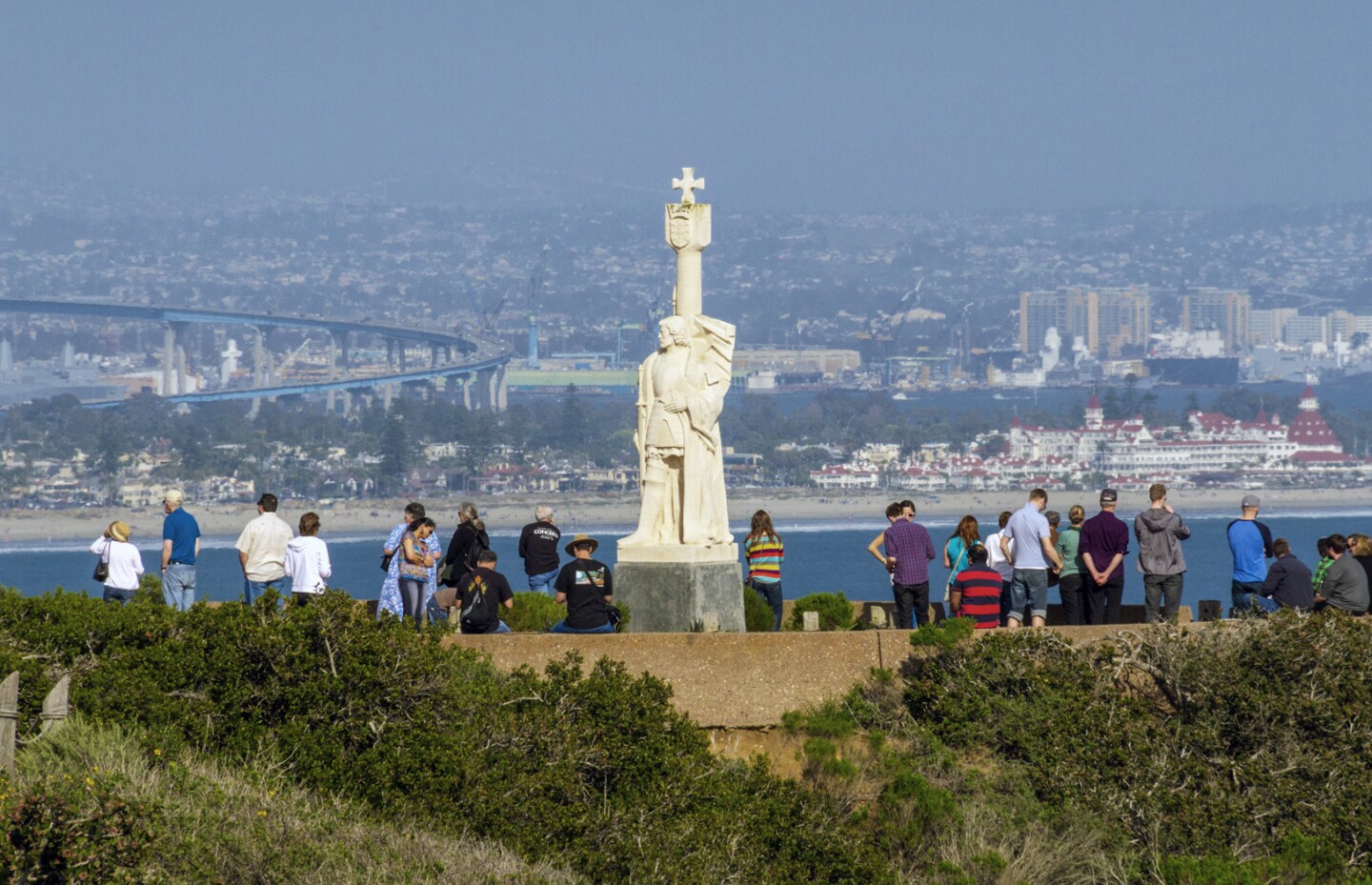 Cabrillo National Monument, San Diego, California
Tourists looking at San Diego Harbor from Cabrillo National Monument.
(David H. Carriere / Getty Images)
US-AGRICULTURE-CALIFORNIA-TRADE-TARRIFS
Farm workers harvest a corn crop in the central valley town of Tulare, California.
(MARK RALSTON / AFP/Getty Images)
Airbus Lands New A380 Plane At LAX Airport
The new Airbus A380 arrives at Los Angeles International Airport (LAX) March 19, 2007 in Los Angeles, California.
()
Declaran a California "libre de sequía"
Ryan Lance, front, and Anthony Nash of the Russian River Fire Protection District swift water rescue team rescue residents of Sycamore Court Apartment in lower Guerneville, Calif.
()
APphoto_Southern California Wildfire Cause
File photo provided by the Santa Barbara County Fire Department, flames burn near power lines in Sycamore Canyon near West Mountain Drive in Montecito, Calif.
()
APphoto_California Storms
Water races down the swollen Los Angeles River near downtown Los Angeles, Calif., as a powerful storm drenches California. Flash flood warnings were issued for huge swaths of Southern California and forecasters said the system brought more than 4 inches (10 centimeters) of rain at lower elevations and several feet of snow in the mountains, where whiteout conditions closed roads. (AP Photo/John Antczak)
()
Masters de Indian Wells
Público observa el juego entre Karolina Pliskova de República checa y Belinda Bencic de Suiza, durante un partido del Masters de Indian Wells disputado este jueves en Indian Wells, California (EE. UU.). EFE/Larry W. Smith
()