Informe: IMPRESIONANTE la matrícula para estudiar en universidades de élite en EU
LOS ÁNGELES —
La actriz Lori Loughlin y su esposo, el diseñador de moda Mossimo Giannulli, fueron acusados este martes de pagar $500,000 en soborno para que sus hijas ingresaran a la Universidad del Sur de California (USC). Junto a ellos hay 40 acusados más, en su mayoría personas millonarias.
Este escándalo involucra a padres de familia interesados en que sus hijos ingresen a las prestigiosas universidades de élite, conocidas como Ivy League. Para alguien que desea obtener un título académico en esos centros de estudio ¿cuánto dinero se debe pagar anualmente?
Hace 30 años, para estudiar en una universidad privada de cuatro años se pagaba aproximadamente 15,000 dólares anualmente, según la organización educativa College Board. Sin embargo, en la actualidad se paga entre $50,000 y $60,000.
En el 2018, estas fueron las 7 universidades más costosas en Estados Unidos:
7. Tufts University
Matrícula anual: $54,318
(Localizada en Medford and Somerville, Massachusetts)
6. Franklin and Marshall
Matrícula anual: $54,380
(Ubicada en Lancaster, Pennsylvania)
5. Trinity College
Matrícula anual: $54,770
(Ubicada en Hartford, Connecticut)
4. University of Chicago
Matrícula anual: $54,825
(Ubicada en Chicago, Illinois)
3. Harvey Mudd College
Matrícula anual: $54,886
(Ubicada en Claremont, California)
2. Vassar College
Matrícula annual: $55,210
(Ubicada en Poughkeepsie, New York)
1. Columbia University
Matrícula anual: $57,208
(Ubicada en New York, New York)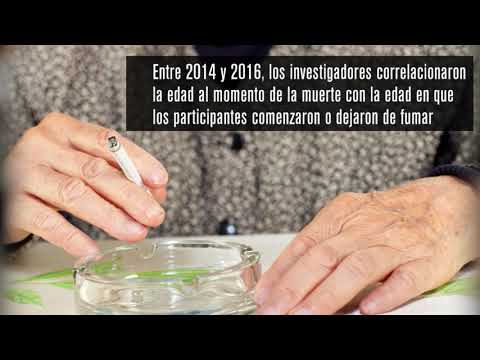 Ahora
Nunca es demasiado tarde para dejar de fumar
Ahora
Discriminación en el lugar de trabajo en EE.UU.
Ahora
Clonación de tarjetas en ATMs
Ahora
A La Espera De Un Gran Terremoto Por La Falla De San Andrés
Ahora
Rastreadores de fitness son inexactos
Ahora
Terapia revierte con éxito el Alzheimer en ratones
Ahora
Una vistazo al traje espacial SpaceX
Ahora
El chocolate puede disminuir el riesgo de problemas cardíacos