How to make perfect biscuits, plus 9 recipes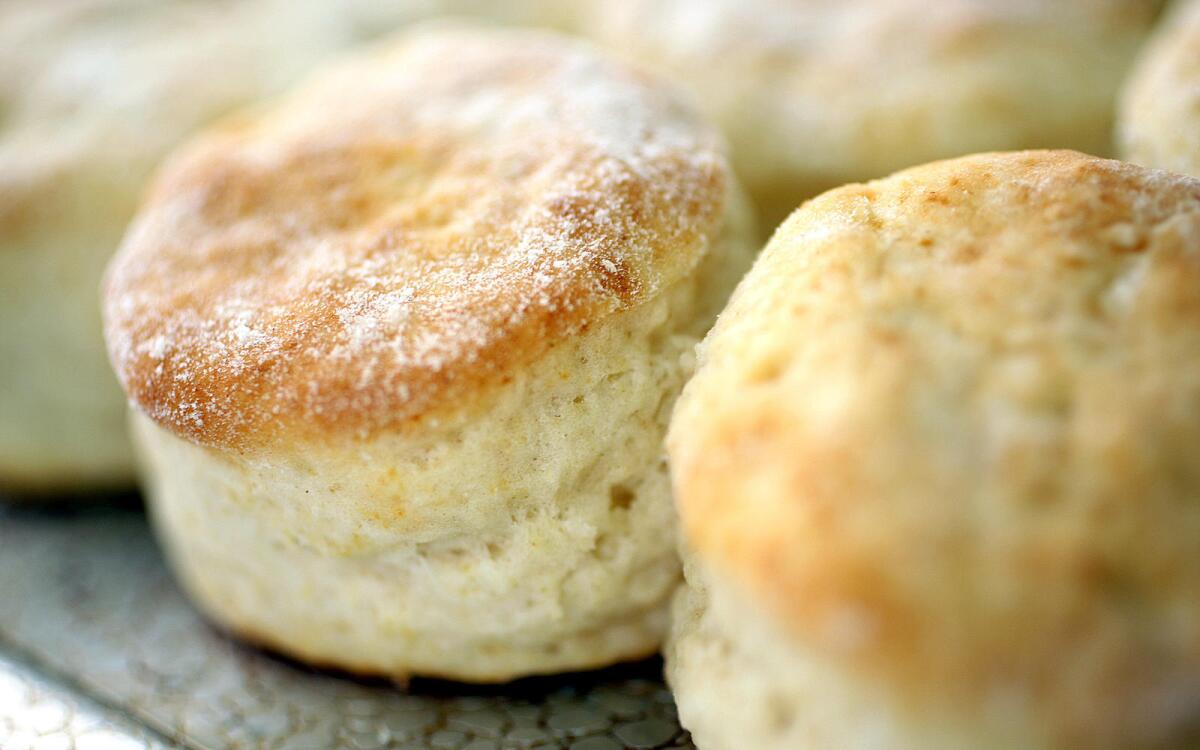 Really good biscuits are tender, lighter than air, and should be eaten straight out of the oven, while they're still warm. Whether you like your biscuits with a touch of tang from buttermilk, a little zing from ginger or made with cold milk, cream, shortening or lard, there are certain tips that can help you achieve the perfect biscuit every time
Here are some general tips to help elevate your biscuit game:
Keep your ingredients cold: Make sure all of the ingredients -- including flour and leavener -- are cold. Place your measured dry ingredients in the freezer 30 minutes or so before using. This helps to keep the ingredients from warming as the dough is worked, which could result in tough biscuits.
Don't overwork the dough: Mix the ingredients just until incorporated and the dough comes together. Overworking the dough will result in dense, tough biscuits.
Thickness counts: If you're craving high biscuits, roll the dough so that it's no less than about an inch thick before cutting.
Punch the dough, don't twist: Use your cutter to punch out the biscuits, careful not to twist the cutter. Twisting seals the layers and disrupts the rising of the biscuits.
Eat them right away: Biscuits don't have a long shelf life. Savor them while they're still warm.
Now that you've got the basics down, here are nine biscuit recipes to try.
Buttermilk biscuits and burnt orange honey butter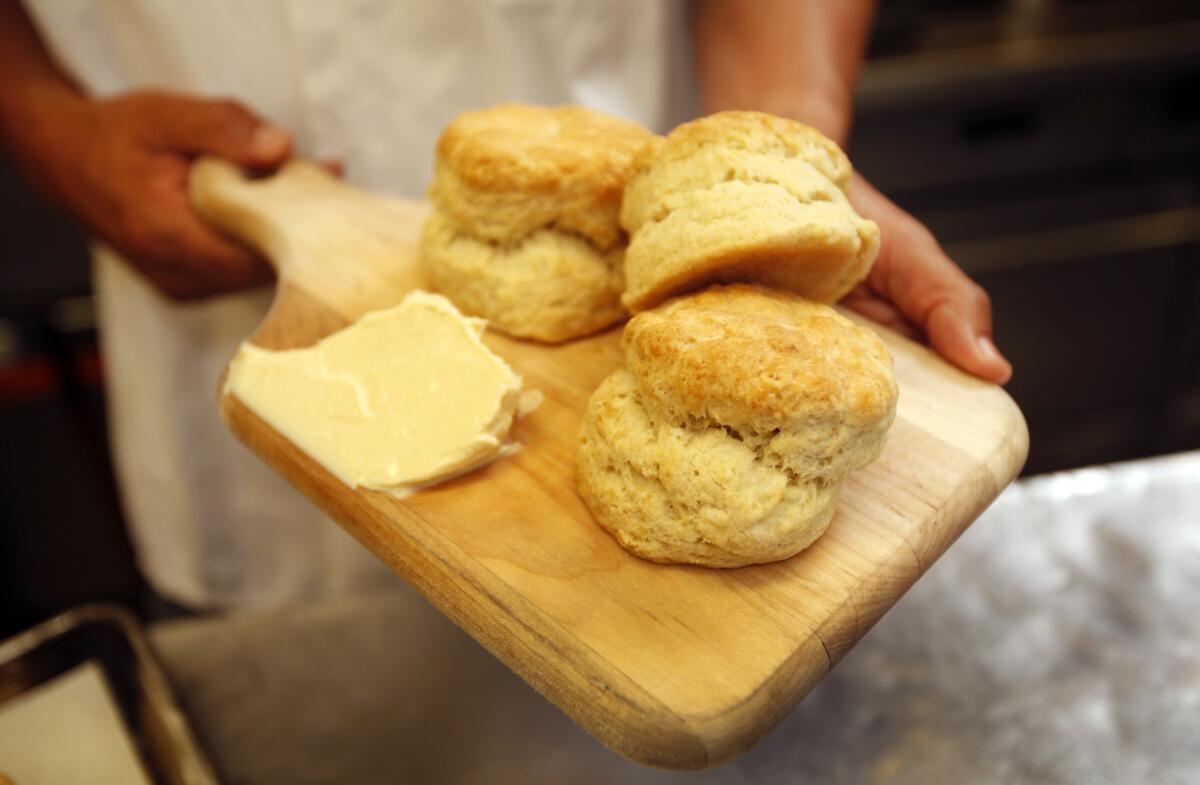 One bite and you won't wonder why these biscuits were one of our top 10 recipes of the year in 2013. The recipe, from Govind Armstrong of Willie Jane, combines puffed, golden buttermilk biscuits with a side of sweetened honey butter flavored with caramelized orange juice.
Love baking as much as I do? Follow me @noellecarter
ALSO:

7 great chili recipes to warm you up
These chocolate sparkle cookies will make you happy
6 coffeecake recipes that give you a reason to wake up in the morning