Killer's family asks Mexican president to re-open Colosio case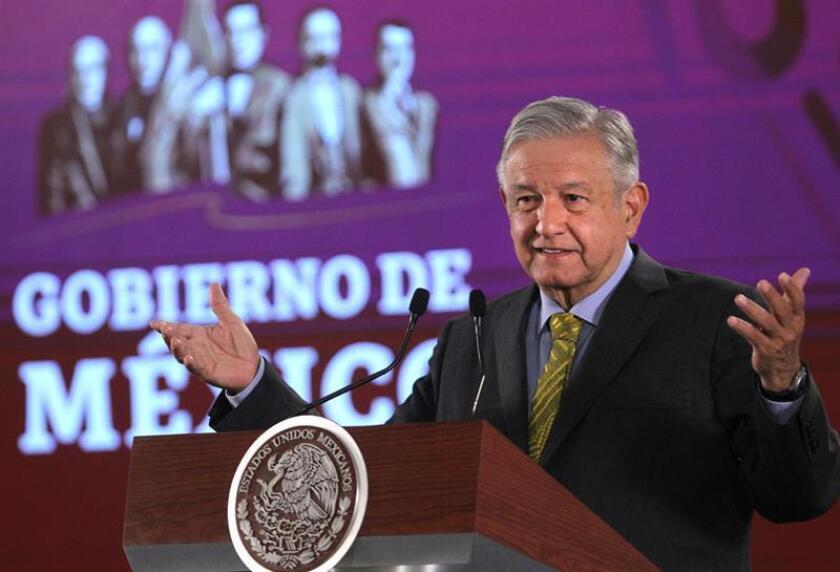 EFE
Mexico City —
The family of the man who confessed 25 years ago to killing then-presidential candidate Luis Donaldo Colosio on Friday asked incumbent head of state Andres Manuel Lopez Obrador to re-open the investigation.
During the president's daily morning press conference, a reporter with Los Angeles-based Estrella TV, Jovanny Rivera Huerta, shared with Lopez Obrador a letter written by the parents of Mario Aburto, the only person convicted for the March 23, 1994, assassination in Tijuana.
"They ask you to re-open the Colosio case. The have a lot of faith in your word and in the transparency you have given the government and the country," the reporter said, adding that Aburto's family wished to return to "the country that saw them and their children grow up."
Lopez Obrador received the letter and said he would read it and turn it over to the Government Secretariat to see "what comes of it from a legal point of view."
He also urged authorities to "keep investigating" the case.
"I'm really sorry and I always regret the murder of Luis Donaldo Colosio," he said.
The leader of the leftist Morena party said it's essential "to investigate and keep at it" so there's no impunity, and called it a "state crime."
Colosio was considered to be the certain successor of President Carlos Salinas due to the iron-fisted control the Institutional Revolutionary Party (PRI) maintained on the government.
During most of the PRI's seven-decade-long grip on power, it was the custom for the sitting president - limited by the Constitution to one term - to designate his successor by fiat, and Salinas chose Colosio.
The slain candidate's father, PRI Sen. Luis Colosio, maintained up until his own death in 2010 that people in power were behind the killing.
Sen. Colosio suggested that his son was assassinated at the behest of either Salinas - then-Mexico City Mayor Manuel Camacho, who had sought the PRI presidential nomination - or Ernesto Zedillo, who went on to win the 1994 election after replacing the younger Colosio on the ballot.
Though Aburto was arrested at the crime scene, the investigations went on for years in search of the possible intellectual author or evidence of a plot.
His murder is considered the most heinous assassination in Mexico since 1928 when President-elect Alvaro Obregon was slain, after he had already served a term in office between 1920-1924.
---