Ex-teammate recalls Neymar Jr.'s first goal 10 years ago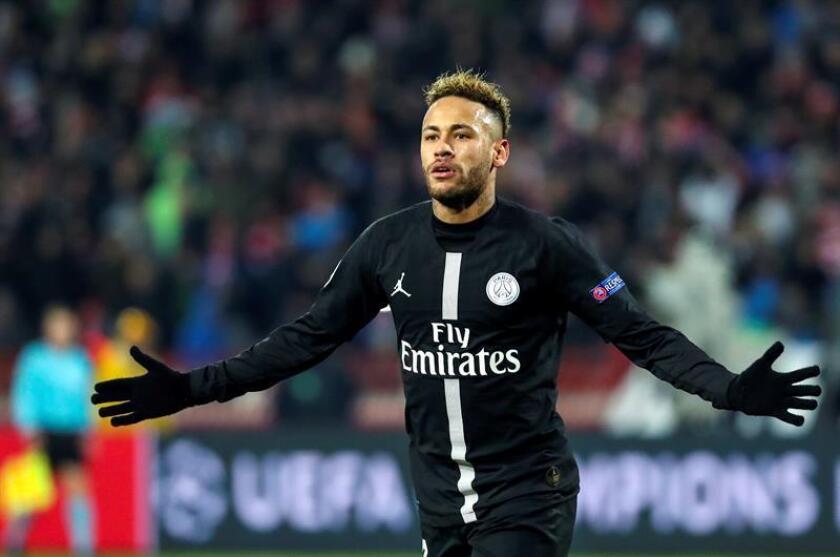 EFE
Sao Paulo —
Neymar Jr., a superstar forward for Brazil's national team and Paris Saint-Germain, scored his first goal as a professional exactly 10 years ago with Brazilian club Santos and celebrated it in style with a gesture made famous by the legendary Pele, an ex-teammate recalled.
That goal came during a Saturday night match on March 15, 2009, between Santos and lowly Mogi Mirim in the Paulistão, Sao Paulo state's top league, in front of 16,115 spectators.
At the time, Neymar was a highly touted 17-year-old who had made his debut with Santos' first team just a week earlier.
After having played him for just a few minutes in games against Oeste and Paulista, Santos' then-head coach Vagner Mancini decided to insert the promising teenager into his starting 11 for the first time in that match at Pacaembu Stadium in Sao Paulo.
Wearing No. 7, the same used by his idol Robinho, Neymar opened his professional account when he dove and headed home a cross from the left side from Roni, who recalled the play in a video released by Neymar's advisers.
"I sent in the cross and Neymar scored the header. He then did that gesture made famous by (Brazilian national team and Santos legend) Pele. He punched the sky and then ran over to me to thank me, because he knew that was an important goal in his life," Roni, who is now 41 and retired, said in the video.
"All the forwards want to score a goal when they move up to the first team to get that weight off their backs," he added.
By punching the sky in celebration, Neymar not only was paying tribute to Pele but also to his grandfather, a loyal Santos fan who had passed away just a few months earlier, the PSG superstar's father recalls.
"The fact he celebrated by punching the sky wasn't just a tribute to Pele, but to my father, his grandfather. My father loved Santos and Pele. Neymar stored away everything he told him," Neymar da Silva Santos said.
That goal against Mogi Mirim was just the beginning for a player who has become one of the world's greatest, having scored 360 times in 575 matches with his club teams (Santos, FC Barcelona and PSG) and Brazil's national side.
"He's a kid who from the moment he got to Santos clearly had something different," Roni said.
Neymar, now 27, starred for Barcelona for four years but moved to PSG in 2017 after the Ligue 1 side paid a world record-shattering 222 million euros ($250 million at the current exchange rate) to trigger his release clause.
He is currently recovering from a broken bone in his right foot, a recurring problem that required surgery in 2018 and nearly kept him out of that year's World Cup.
---