Guadalajara film fest honors Chilean producer Juan de Dios Larrain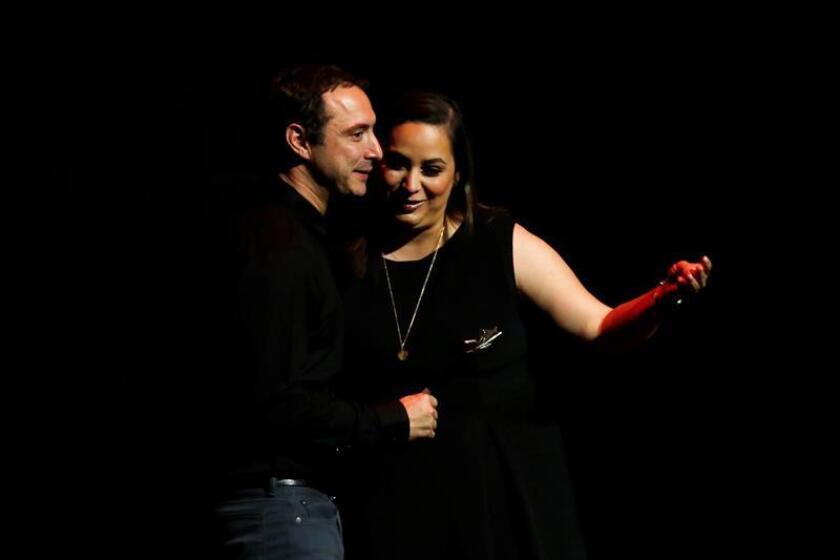 EFE
Guadalajara —
Chilean producer Juan de Dios Larrain has been awarded the Ibero-American Mayahuel Prize for career achievement in film at the Guadalajara International Film Festival (FICG).
Larrain, founder of production company Fabula, thanked the festival's organizers on Wednesday after receiving the honor, saying that the event became his "home" when it welcomed his first films, helping him "polish his craft."
The producer, known for films such as "Jackie" (2016) starring Natalie Portman , and "A Fantastic Woman" (2017), which won the Academy Award for Best Foreign Film in 2018, said filmmakers were always questioning what motivates them.
"It's challenging to find the answer, but you have to question it. If you don't, you could keep going unnoticed without understanding what's moving you," Larrain said.
The producer said that filmmaking allowed you to be part of a conversation and created a social event that could influence what happened in your society.
During a brief ceremony that featured the screening of his latest film, "Gloria Bell," Larrain dedicated the award to his brother, Pablo, who has directed many of his projects and been nominated for Oscars several times.
Earlier, Larrain said that entering the US film industry had been vital in helping filmmaking in Chile and across Latin America gain traction.
Larrain said he stopped going to Europe, like many Latin American filmmakers, because there were greater opportunities for funding in the United States and working in English opened doors for people in the business.
The 2019 Guadalajara International Film Festival, which ends on Friday, will screen 295 films from around the world, including 113 movies that will compete in the official category for the Mezcal prize, given to the best Mexican productions, and the Mayahuel prize for the best feature films, Ibero-American short films and documentaries.
---