US unemployment rate falls to 3.8 pct. in February; job growth slows sharply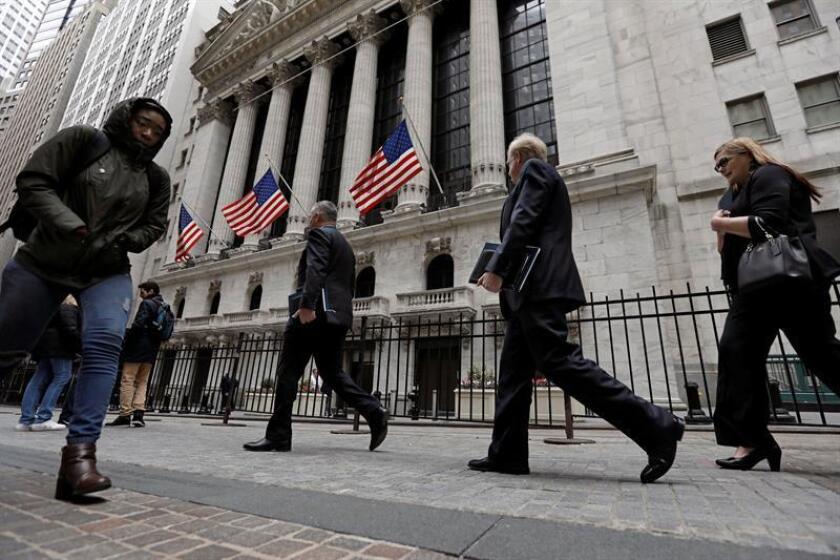 EFE
Washington —
The United States' headline unemployment rate edged down to 3.8 percent in February, although only 20,000 new jobs were created last month in the world's largest economy, the Labor Department reported Friday.
Those figures were contained in the Bureau of Labor Statistics' "The Employment Situation" report for February.
The US economy remains close to full employment, but the expansion of non-farm payrolls was far below the expectations of economists, who had been forecasting 175,000 new jobs.
Despite February's new jobs figure, which was the lowest in 17 months, an average of 200,000 jobs per month have been created over the past year.
The construction sector was hit the hardest last month, suffering a net loss of 31,000 jobs.
Average hourly earnings for all non-farm employees rose in February to $27.66, up from $27.55 in January. That increase followed a gain of just two cents between December 2018 and the first month of this year.
Wages were up 3.4 percent from February 2018.
The labor force participation rate (the share of the population 16 years and older either working or seeking work) remained unchanged from the previous month at 63.2 percent.
US employment has now risen for 100 consecutive months, the longest jobs-expansion streak on record.
But the weak payroll growth in February came as a surprise considering that an upwardly revised 311,000 new jobs were created in January despite the partial federal government shutdown, according to the Labor Department's most recent figures.
After the report was published, President Donald Trump hailed the strides made in female employment in the US.
"Women's unemployment rate is down to 3.6 percent - was 7.9 percent in January 2011. Things are looking good!" the president tweeted on International Women's Day , although the figure he was referring to is really 3.8 percent.
In statements to reporters, Trump said the most important aspect of the February jobs report is wage growth.
Labor Secretary Alexander Acosta , for his part, also highlighted the rise in hourly earnings.
"At 3.4 percent year-over-year, wage gains hit their highest mark since April 2009. The year-over-year average hourly earnings growth surpassing 3.0 percent for the seventh straight month is good news for America's workers," he added.
Acosta noted that despite the low increase in payrolls last month there was still an average jobs gain of 186,000 over the past three months.
He also said skills development was crucial to boost hiring.
"This month's jobs report highlights the importance of focusing on workforce investment that builds the skills needed to fill the record amount of open jobs," Acosta said.
---