Lopez Obrador on his 100 days in office: We're going to win the season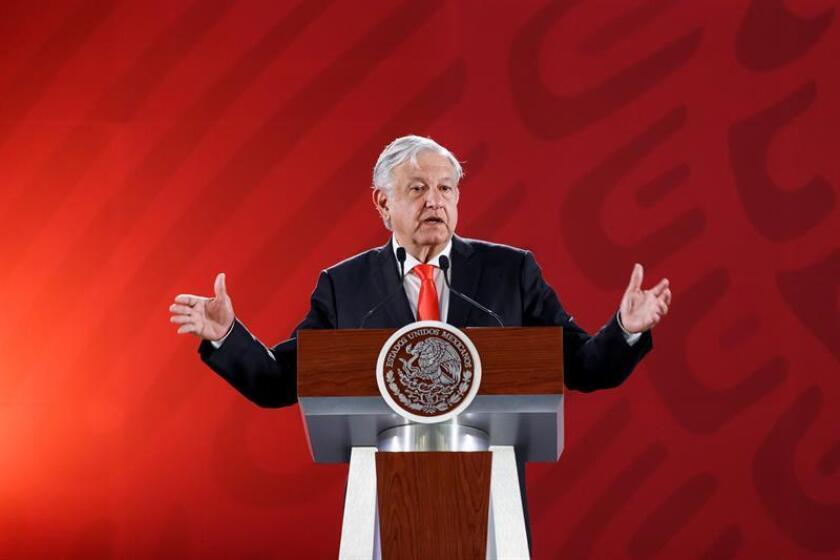 EFE
Mexico City —
Mexican President Andres Manuel Lopez Obrador used a sports metaphor on Thursday in discussing his first 100 days in office, saying that he has several star players and is going to win "the season" over the country's conservatives, who have questioned many of his actions over the past few months.
"The season has begun and we're on top. We've won more games than we've lost. We in first place in batting averages and we're above .300, and we've had good results from the pitchers," said the leftist leader during his regular morning press conference at the National Palace.
Lopez Obrador, widely known as AMLO, went on to say - sticking with the baseball allusions - that "We have two who are throwing above 100 miles per hour," referring to pitchers who can hurl the ball over the plate at that near-blinding speed.
He said that the two members of his Cabinet who are performing so well are both women, although he did not provide their names.
One of them could be Government Minister Olga Sanchez Cordero, considered to be the right-hand associate of Lopez Obrador, who is the head of Morena, the National Regeneration Movement.
"Those two are very good and they're women. ... The team's doing very well," he added.
"Out of every seven games, we're going to prevail in four," he said, going on to say "We're going to beat the other team, the conservatives, with no trouble."
When asked by reporters, AMLO said that on his trips around the country he receives many gifts "from the people," including "many mementos, religious cards, rosaries and handicrafts" along with "nice pictures," baseballs and editions of historic books.
"I'm keeping them all," said the president, adding that he has them stored in the National Palace.
In other matters, he said that he's attempting to "communicate (to the public) what's being done" by his administration at no "cost."
"We don't have contracts with companies - before (previous presidents) had contracts with firms like Twitter and Facebook, but we don't have these contracts. Our account is organic and we don't pay for advertising. And the reach is important," Lopez Obrador said.
On Wednesday, AMLO's morning press conferences started being available for viewing on Spotify, sparking an avalanche of commentary on the social networks.
---