Motagua and Olimpia begin training for Honduran league Clausura tournament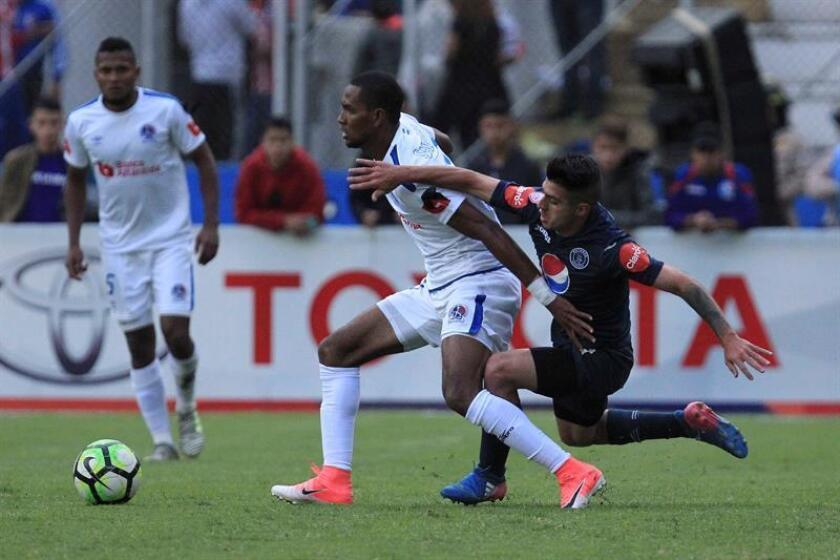 EFE
Tegucigalpa —
Defending champion Motagua and rival Olimpia, both based in Tegucigalpa and the clubs with the largest fan bases in this Central American nation, have started training for the Honduran league's Clausura tournament, which begins on Jan. 12.
Argentine Diego Vazquez, who has coached Motagua for five years, began practices on Wednesday at the club's stadium outside Tegucigalpa.
Olimpia, meanwhile, trained in the capital under Uruguayan coach Manuel Keosseian, who took over the team in November 2018.
Vazquez told reporters he was sure the team would do well at the start of the tournament because most players have been with the club for some time and know each other.
Motagua has not officially announced if any new players will join the club.
The team won the Apertura tournament last December by defeating Olimpia in the final.
Olimpia, for its part, said it signed Argentine forward Emiliano Bonfigli, who is scheduled to report to the club on Thursday.
Motagua has played in five consecutive tournament finals and won four championships with Vazquez as coach.
The 47-year-old Vazquez also won five titles as a goalkeeper for Motagua.
After retiring as a professional player and training as a coach in Argentina, Vazquez returned to lead Motagua.
Vazquez and Motagua management say the team will aim to win its 17th championship since the Honduran professional soccer league was organized in 1965.
Olimpia will try to end its losing streak after more than two years of failing to win tournaments.
With 30 titles under its belt, Olimpia is the Honduran club with the largest fan base, followed by Motagua.
Real España, Marathon, Universidad Pedagogica, Honduras Progreso, Platense, Vida, Juticalpa and Real de Minas are the other clubs competing in the Clausura tournament.
---