Madrid's Bernabeu eyed as venue for Libertadores final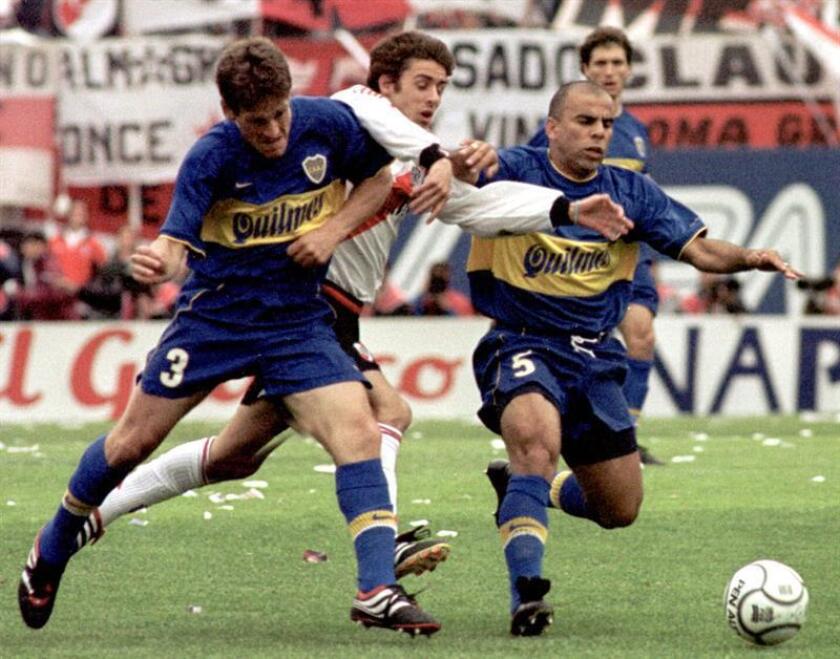 EFE
Madrid —
The South American Soccer Confederation (Conmebol) reached out to Spanish officials on Thursday to request the use of Madrid's Santiago Bernabeu stadium as the venue for the second leg of the Copa Libertadores final between River Plate and Boca Juniors, government sources told EFE.
Conmebol representatives made the request, at a meeting with Spanish officials, executives from Real Madrid - the stadium's owner - executives from FIFA , soccer's world governing body.
Spain's prime minister, Pedro Sanchez, endorsed the idea in a tweet from Buenos Aires, where he traveled to attend the G20 summit .
"Spain is prepared to organize the #CopaLibertadores final," he wrote on Twitter, adding that the relevant agencies were already working on the details of hosting the event.
Argentine newspaper La Nacion, citing Conmebol sources, reported that the second leg will take place Dec. 9 at the Bernabeu.
Conmebol announced Tuesday that the match will not be in Argentina, for security reasons, after violence last weekend in Buenos Aires forced a postponement of the second leg between the country's two biggest clubs.
The contest was initially scheduled for Saturday afternoon but was rescheduled for Sunday at 5:00 pm due to violent incidents.
But Boca Juniors asked Conmebol on Sunday to reschedule the match again in light of the "magnitude and severity" of the violence a day earlier around River Plate's El Monumental Stadium.
In an initial incident, the team bus carrying Boca players from their corner of the Argentine capital to El Monumental came under attack by River fans in Buenos Aires' Belgrano neighborhood.
Some objects thrown by the rowdy fans shattered the vehicle's windows. Police responded by using pepper spray to disperse the assailants, but the action, according to team executives, ended up injuring some Boca players.
Later, a crowd of people who had gathered outside the stadium clashed with police while some Boca players were being treated by medical personnel.
On Tuesday, Boca club president Daniel Angelici said following a meeting in Asuncion with Conmebol officials that his club would not accept the regional soccer body's plan for the final until it ruled on his club's demand for penalties against River Plate.
"We will not accept to play any match until (the Conmebol Disciplinary Tribunal) speaks," Angelici said.
Angelici has asked the tribunal to cancel the second leg of the final and award the Copa Libertadores title to Boca in light of the violent actions of River Plate fans.
The arch-rivals played to a 2-2 draw at Boca's La Bombonera Stadium in the Nov. 11 first leg of the final.
---