Fed chairman says benchmark interest rate near neutral level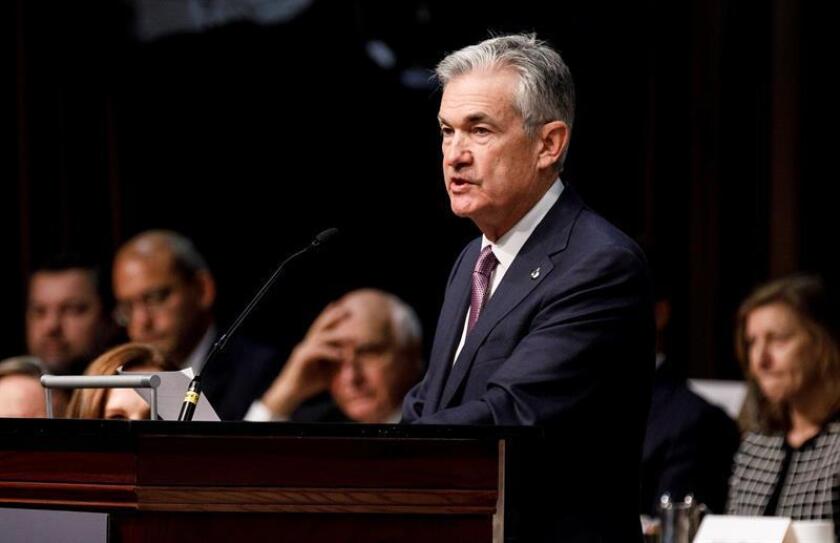 EFE
New York —
The chairman of the United States' Federal Reserve System said here Wednesday that the central bank's benchmark federal-funds rate was just below a neutral level, a more dovish assessment that caused stock prices to move sharply higher.
In a speech at the Economic Club of New York, Jerome Powell said US interest rates remained low by historical standards but indicated they are now in a normal range after a series of rate hikes dating back to late 2015.
The federal-funds rate, which banks charge each other for overnight lending, is currently at a target range of between 2 percent and 2.25 percent after having been raised in September.
"They remain just below the broad range of estimates of the level that would be neutral for the economy - that is neither speeding up nor slowing down growth," he said.
Powell predicted continued solid US gross domestic product growth, low employment and inflation near the Fed's 2 percent target but said the central bank remained wary of risks despite its optimism.
"There is a great deal to like about this outlook. But we know that things often turn out to be quite different from even the most careful forecasts. For this reason, sound policymaking is as much about managing risks as it is about responding to the baseline forecast," the Fed chairman said.
He also defended the central bank's actions over the past three years.
"Our gradual pace of raising interest rates has been an exercise in balancing risks. We know that moving too fast would risk shortening the expansion. We also know that moving too slowly - keeping interest rates too low for too long - could risk other distortions in the form of higher inflation or destabilizing financial imbalances," Powell said.
"Our path of gradual increases has been designed to balance these two risks, both of which we must take seriously."
Investors reacted positively to Powell's comments, which were viewed as a signal that the Fed would slow down rate hikes.
The Dow Jones Industrial Average, the main indicator for US stocks, closed up 617.70 points, or 2.5 percent, to 25,366.43, on Wednesday.
---