Trump: I didn't know interim attorney general had criticized Russia probe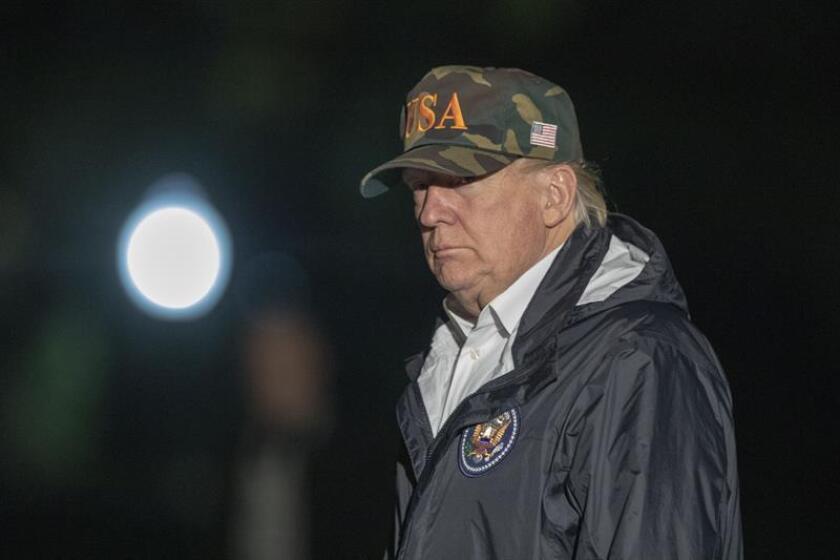 EFE
Washington —
President Donald Trump said Sunday that he did not know about the criticism that recently-appointed interim Attorney General Matt Whitaker made in the past about the Russia probe, in which investigators are examining possible interference by the Kremlin in the 2016 presidential election.
"I did not know that. I did not know he took views on the (Robert) Mueller investigation as such," Trump told Fox News, referring to the special counsel and former FBI director appointed to pursue the probe.
Even so, the president said that those criticisms will not affect the investigation and defended Whitaker's stance, asking rhetorically what someone should do when Whitaker "happened to be right."
"I don't think it had any effect. If you look at those statements those statements that can - they really can be viewed either way, but I don't think it will have any impact," said the president.
Trump said he thought Whitaker was "astute politically. He's a very smart person, a very respected person. ... I really believe he's going to do what's right."
The president added that he would not involve himself in decisions that the interim AG might make regarding the probe.
"I would not get involved. And all these people that say I'm going to end the investigation, you know, they've been saying that now for - how long has this witch hunt gone on? It's gone on for, what? ... From the day I announced," he said.
Trump reiterated that at no time had he obstructed justice and that soon he will be sending "very complete" written responses to questions posed by Mueller regarding his actions and those of his 2016 campaign staff to the special prosecutor's team.
"I think we've wasted enough time on this witch hunt and the answer is probably, we're finished," Trump said, adding "We gave very, very complete answers to a lot of questions that I shouldn't have even been asked, and I think that should solve the problem."
On Nov. 7, former AG Jeff Sessions announced his resignation at Trump's request, after the president had spent months criticizing him for recusing himself from overseeing the Russia investigation because of his own contacts with Russians during the campaign.
Sessions' departure raised suspicions among Democrats that Trump might be trying to find a way to put an end to Mueller's probe by naming Whitaker to oversee that work on at least an interim basis.
The interim appointment enables Whitaker to act without having to have received Senate approval, though he has been called a "political lackey" by Democrats, who also say that his appointment is illegal.
Nevertheless, the fact that he occupies the interim AG position creates a situation that he could use to take measures that might stymie or end Mueller's investigation of possible links between Trump's 2016 campaign team and Russia during the run-up to that year's presidential vote.
---